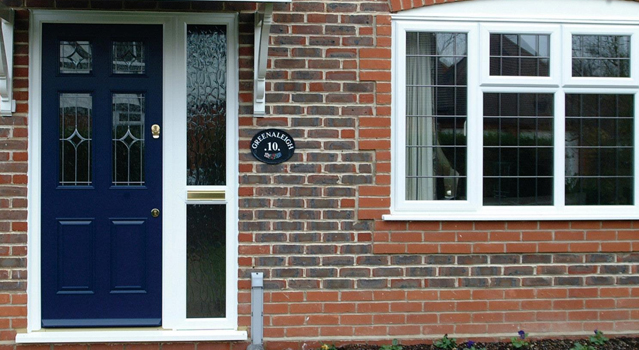 Composite doors are here to stay
Composite doors, what are they – they are a door manufactured with modern techniques to high quality standards and comprise a reinforced hardwood inner frame, set around a thermally insulated polyurethane foam core and clad each side with a through coloured GRP skin to prevent warp, twist bow etc and eliminate the need for years of decoration, plus they are available in a range of styles, colours, a multitude of glazing options and a choice of colours for your accessories (handles etc). Because they are of a solid bonded and reinforced construction and they are manufactured to a greater thickness they are stronger and more secure than UPVC doors and in many instances their timber equivalents.
A further major benefit is provided by the insulated polyurethane core which not only substantially reduces sound transfer but more importantly significantly reduces heat loss.